You might be asking yourself low carb & comfort food; those two concepts don't go together, especially at restaurants. Still, the people lined up to dine at the new Bell Peppers Restaurant in Hueytown. The people giving it rave reviews all over social media might beg to differ with you. The concept for the low carb comfort food restaurant, "Bell Peppers" is the brainchild of Anthony Clemons. The last few weeks getting ready for his grand opening and his first week of business has been crazy for Anthony, but I finally caught up with him and had a few questions about the new restaurant.
The Cutoff News: "How did the concept of low carb meals begin?"
Anthony Clemons, Owner Of Bell Peppers: "I was diagnosed with type 2 diabetes in December 2014. The concept didn't begin there, it began while on cruise back in 2019. After dieting all 2019 once I boarded the ship I was forced to stop my diet. All they had was high carb options like waffles, pizza, burgers and sweet drinks. I made it my duty to come home and experiment on how to make those things low carb."
The Cutoff News: "How has the idea of low carb meals changed your life ?"
Anthony Clemons, Owner Of Bell Peppers: "When I was first diagnosed, low carbing was very hard. Bacon and eggs bacon and eggs bacon and eggs. Since I've been on a low carb diet, it has definitely changed the way I feel mentally and physically. Now that I can still eat the things I want and low carb at the same time."
The Cutoff News: "How did the idea of the restaurant come about?"
Anthony Clemons, Owner Of Bell Peppers: "The restaurant came about once I made my first low carb biscuit. I tweaked it and made a low carb pizza crust."
The Cutoff News: "Where did the name Bell Peppers come from? "
Anthony Clemons, Owner Of Bell Peppers: "Bell Peppers came from the fact that a lot of my products contain bell peppers. Bell Peppers contain a lot of vitamins and minerals that our body needs, so I thought it will be a good name."
The Cutoff News: "What is one of your personal favorite dishes?"
Anthony Clemons, Owner Of Bell Peppers: "As of now, my personal favorite dish is the steak burger from Bell Peppers. I ate one after I pulled 16 hours at the restaurant and It was the best meal I've had all year."
The Cutoff News: "Tell me a little more about the donut waffles that I saw on the menu?"
Anthony Clemons, Owner Of Bell Peppers: "The Doughnut Waffle is an almond flour waffle with my own made from scratch zero carb glaze. It actually tastes just like a Doughnut."
The Cutoff News: "What are a few of the signature dishes that you recommend to a first time visitor to the restaurant?"
Anthony Clemons, Owner Of Bell Peppers: "I have so many recommendations it would have been the white thunder pizza up until that steak burger I had tonight."
The Cutoff News: "I saw some drinks in the cooler with the Bell Peppers logo on them tell me about those?"
Anthony Clemons, Owner Of Bell Peppers: "Sometimes you want a good sweet fruity juice after a good meal. At Bell Peppers, you'll find 3. Peach jubilee, What-a-melon, and Purple Reign. My favorite is What-a-melon. They're all naturally sweetened juices which contains no refined sugar."
One of the must-try dishes at Bell Peppers is the Red Thunder Pizza. It is made with turkey bacon, turkey sausage, traditional sauce, red onions, and red bell peppers on Clemons trade secret low carb pizza crust. The Red Thunder Pizza is actually the dish that started Clemons on the road to becoming a restaurant owner. He posted it on his personal Facebook page, and people started going crazy over it. He sold one to a former classmate, and she posted it on her Facebook page and talked about how it was only four or five carbs a slice. Things blew up from there for Clemons. His business was booming, so the next step was to open the restaurant.
At Bell Peppers, you will be able to find great-tasting, comfort food like burgers, pizzas, breakfast dishes, sandwiches, and more. Two dishes that you should try upon visiting are the White Thunder, a pizza with an Alfredo-base sauce with white onions, turkey, peppers and cheddar cheese, and the Waffle Slider, which is an apple cinnamon waffle, cheese, scrambled eggs, turkey sausage with sugar-free strawberry jelly.
Bell Peppers held its ribbon cutting on Saturday, July 11. The ribbon-cutting was facilitated by the Hueytown Area Chamber of Commerce. On hand for the ribbon-cutting was Hueytown Mayor Steve Ware, Hueytown City Council members Jay Jacks & Fran Zinnerman, 2020 Miss Teen Alabama United States Alexis Northcutt and others.
Bell Peppers is open on Sundays from 1 pm - 7 pm, Tuesday through Thursday 12 pm - 7 pm, Fridays from 12 pm - 8 pm, and Saturdays from 11 pm - 8 pm. They plan on adding a delivery service soon. They are located at 144 River Square Shopping Center, Hueytown, Al 35023, and their phone number is (205) 436-8500. To keep up with them, follow them on Facebook at https://www.facebook.com/pg/Bell-Peppers. Visit them on the web at https://www.bellpepperscycc.com.
116351657_2618961521685993_5281312417402059831_n.jpg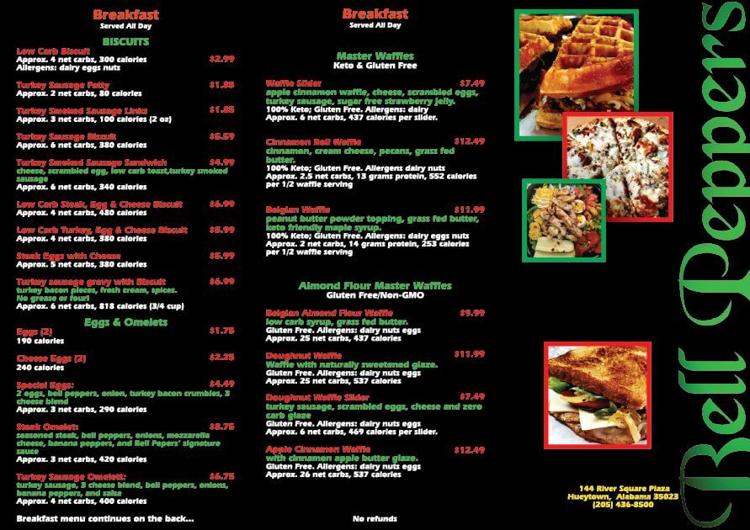 116582792_2618961475019331_4014722699287827276_n.jpg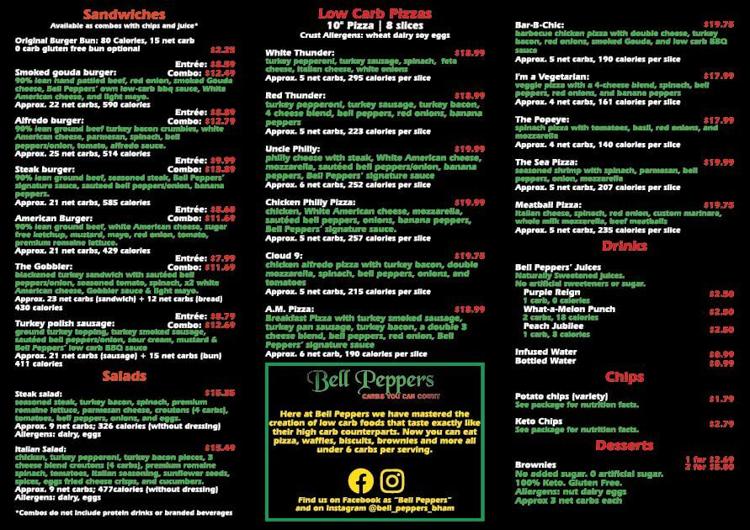 IMG_6055.jpeg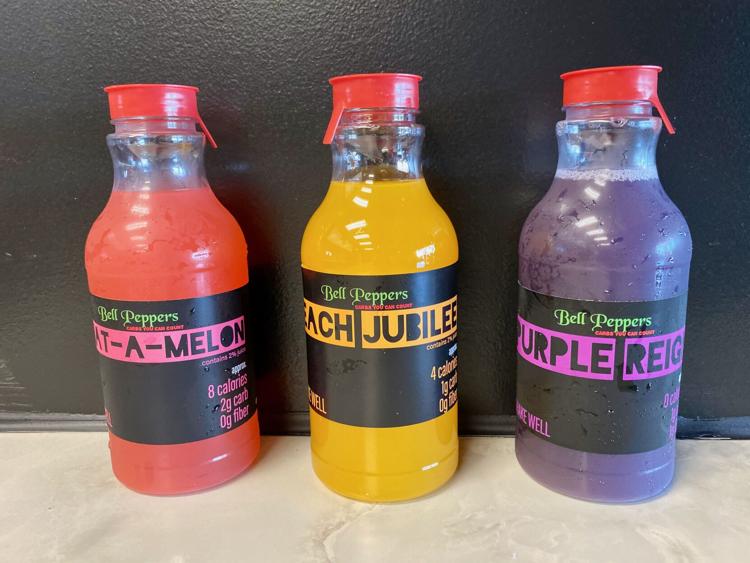 IMG_6058.jpeg
IMG_6059.jpeg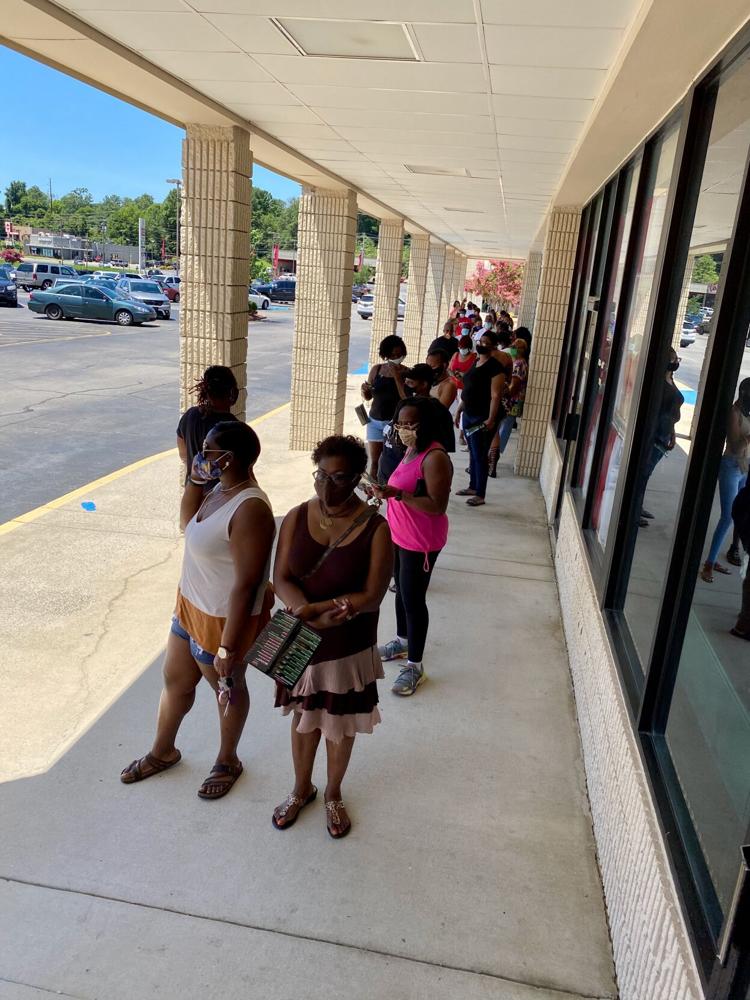 IMG_6062.jpeg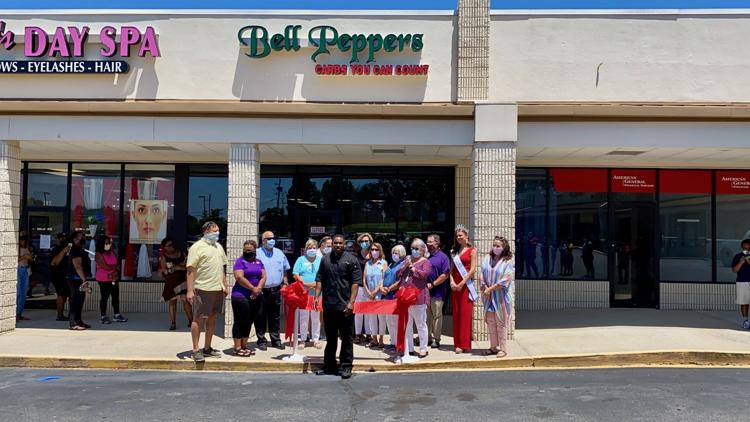 IMG_6072.jpeg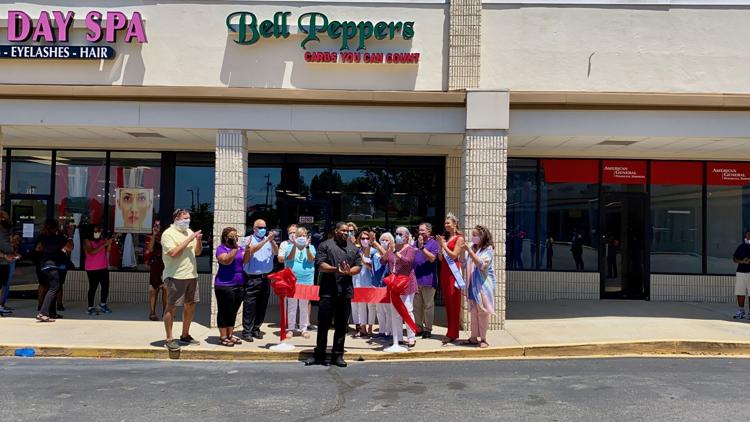 IMG_6076.jpeg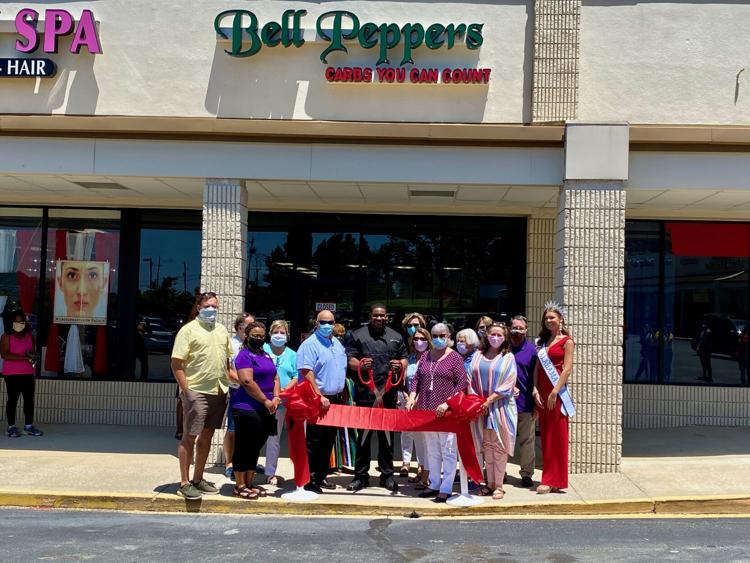 IMG_6079.jpeg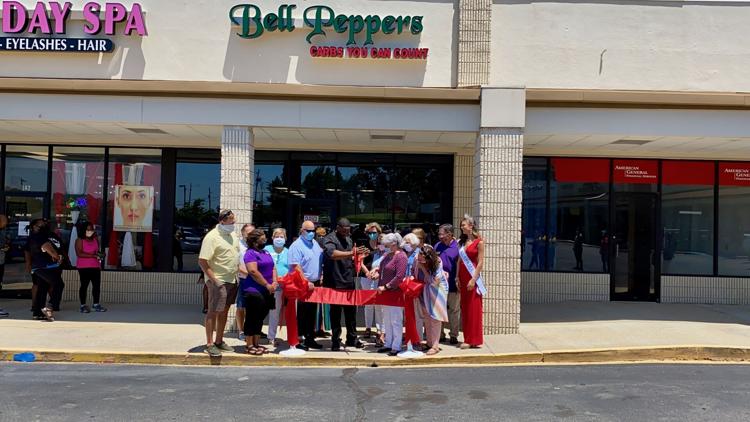 IMG_6080.jpeg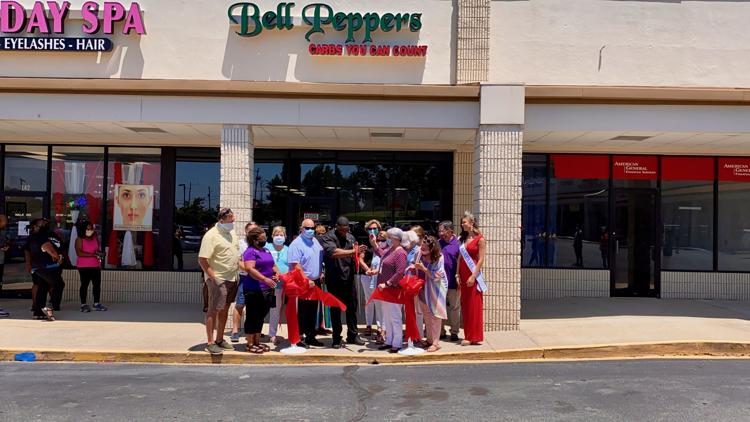 IMG_6081.jpeg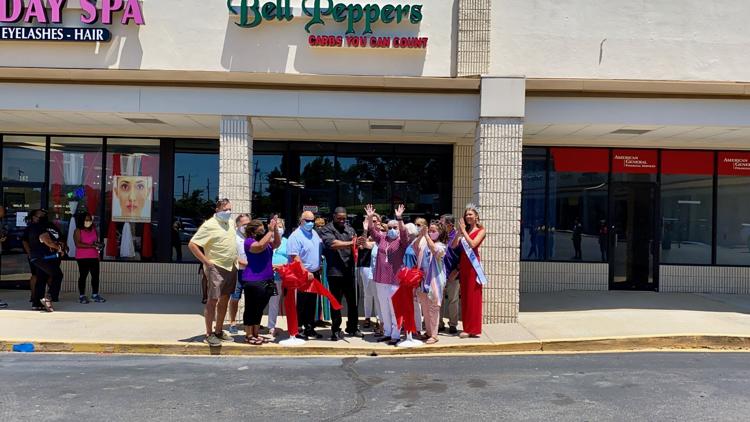 IMG_6082.jpeg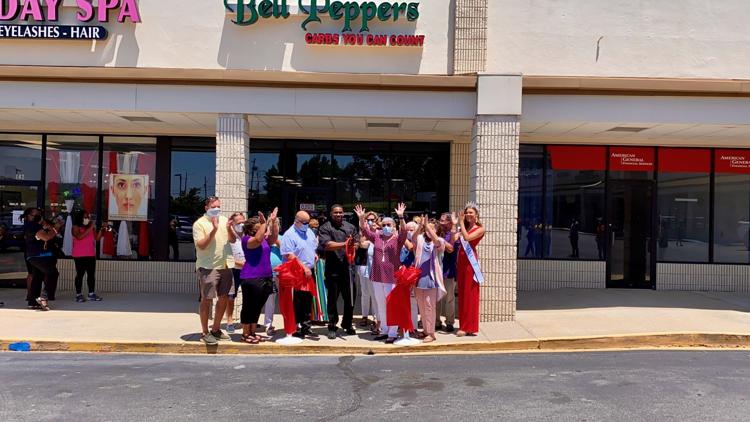 IMG_6083.jpeg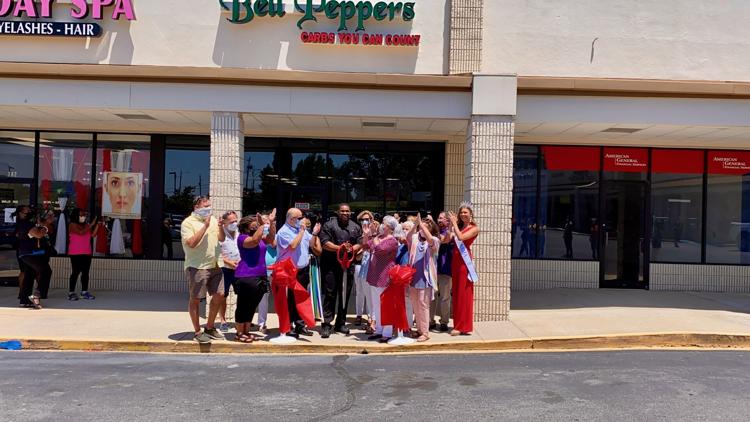 IMG_6085.jpeg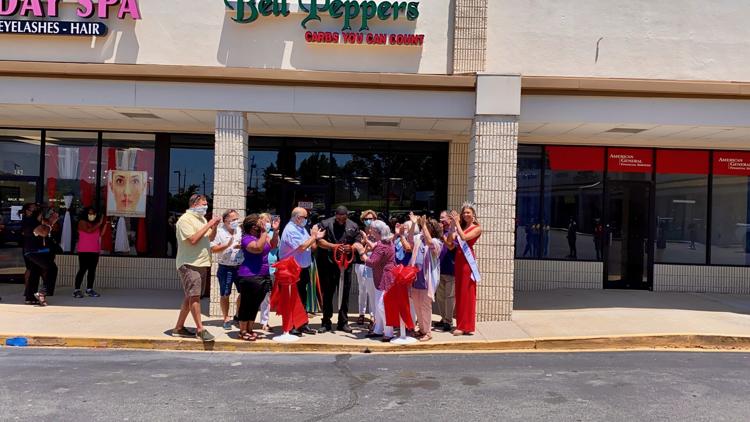 IMG_6087.jpeg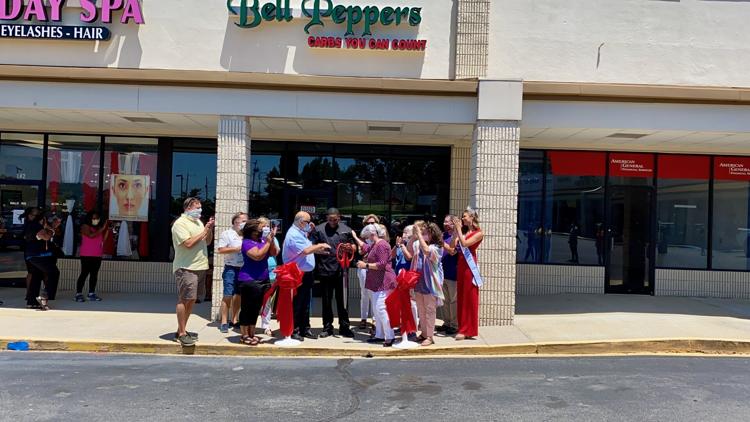 IMG_6091.jpeg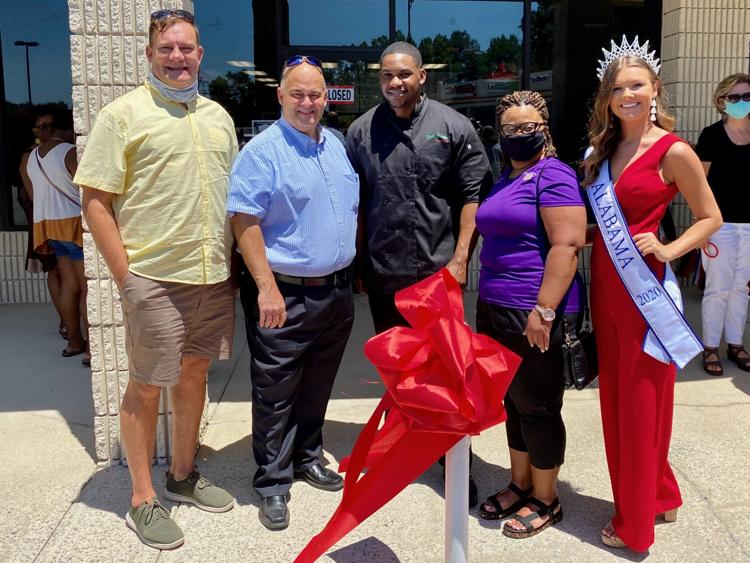 IMG_6092.jpeg