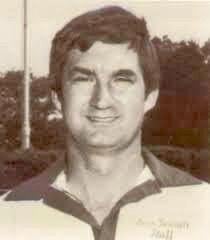 Jess Lanier High School Legendary Coach Carrol H. Cox was born on February 18, 1950, and passed away on Sunday, November 14, 2020. Coach Carrol Cox is survived by 2 children Son: Thomas W. Cox married to Jackie and Daughter: Meredith C. Crow; 5 grandchildren Peyton, Breanna, Johnna, Teagen, and Jorja; Brothers and Sisters Keith, David, and Bobbie; and former wife Joyce Cox.
A memorial service will be held on Saturday, November 21, 2020, at noon at North Highlands Baptist Church.
Coach Cox was a coach at Jess Lanier from 1973 till 2000 and was the head coach for 21 years. Cox had an overall record of 162-77-2 at Jess Lanier; he made the playoffs 14 times and had 2 trips to the State Finals. His teams had only 2 losing seasons and still made the playoffs one of those years. Coach Cox lead the Jess Lanier Purple Tigers to win the 1990 Class 6A State Championship beating Murphy 22-0. Earlier in 2020, Coach Cox was inducted into The Alabama High School Sports Hall of Fame as part of the Class of 2020, which was the 30th Class to be inducted.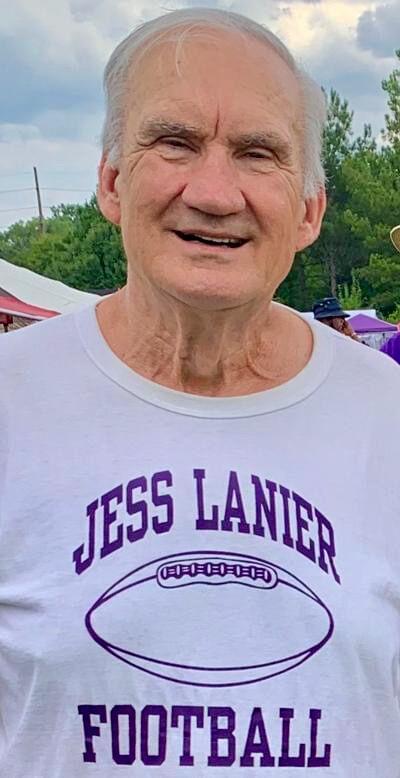 Cox was an old school coach that ran the Wishbone offensive scheme and was the winningest head football coach in Bessemer School history. He sent a large number of players to Division I and Division II college programs. More than winning games, he changed the lives of thousands of young men (players and coaches ) in the city of Bessemer. 
As originally reported in a previous article by Bill Plott an AHSAA correspondent "Cox, who grew up in Bogalusa (LA), devoted 27 years of his career to the students at Jess Lanier High School, 21 of them as head football coach and athletic director. After graduating high school in Jackson (LA), Cox attended Southwest Mississippi Junior College and Samford University on football scholarships. He graduated from Samford in 1973 and later earned a master's degree in school administration from the University of Montevallo. He went to Bessemer in 1973, accepting a position as assistant football coach and social studies teacher at Jess Lanier High School. When he retired 27 years later, he was the winningest coach in school history, having surpassed legendary Alabama High School Hall of Fame Coach Euil "Snitz" Snider (Class of 1991). Cox, who was 162-77-2 overall at Jess Lanier, had only one losing season in 21 years as head coach.  Six teams won 10 or more games. The 1990 team finished 12-3 winning the Class 6A state championship. The Tigers started that season with a 7-0 shutout win over Lee-Montgomery, and ended it with a 35-0 shutout win over Hewitt-Trussville in the semifinals and a 22-0 victory over Murphy in the 6A finals at Legion Field.  Of the three losses, two came by just one point and the other by six points. Lanier lost 17-16 to 1990 GHSA state champion Valdosta (GA) on the road. His 1986 team lost to Lee-Montgomery 13-7 in the 6A finals and his 1997 squad reached the semifinals falling to Tuscaloosa County 14-13. His Tigers beat the Wildcats 14-7 during the regular season, however. Twelve other Cox teams made the state playoffs and compiled a 22-13 playoff record. His teams also were 54-25 in region play. , compiling a record of 22-13. Cox coached the Alabama All-Stars in the 1990 Alabama-Mississippi All-Star Game. Cox had more than 50 players named to All-State football teams, nine to Super All-State teams, and two selected as high school All-Americans. He also had numerous players who participated in the North-South and Alabama-Mississippi All-Star games. Two players, Kerry Rhodes and Demeco Ryans, also played in the NFL. Coach Cox retired at Jess Lanier after the 1999 season. He then moved to Campbell High School in Smyrna (GA) where he remained until he retired for good."
I usually don't get personal. But I have known Coach Cox most of my life. My mother taught at Jess Lanier. I graduated from Jess Lanier in 87 and attended church with Coach Cox, so I had a personal relationship with him. I have a lot of memories of Coach Cox. I remember when his son Thomas was born and his daughter Meredith was born. I can remember seeing him on the sidelines every Friday night growing up. I remember the first trip to the state championship in 86. One of the memories that will always stand out in my mind was after I graduated from Jess Lanier about 4 or 5 years later; I ran into Coach Cox on a visit home. I had gained about 20 pounds. Coach said, "Boy you really filled out, why didn't you look like that back in high school I could of really used you." As a young kid, I always dreamed about being a star football player, but I wasn't big enough, and in my mind, I wasn't coordinated or talented enough. So it made me feel good that Coach Cox thought he could have used me to play on one of his legendary teams.
May God Bless his family at this time.
Coach Carrol Cox, you will forever be remembered in our hearts. Thank you for everything.