Bessemer Premiere Cinema 14 Promenade
4801 Promenade Parkway
Bessemer, AL 35022
Movie Hotline: (205) 428-4404
Box Office: (205) 428-4401
For tickets and times visit www.pccmovies.com
Times, info and movie lineup subject to change
Courageous Legacy (PG-13)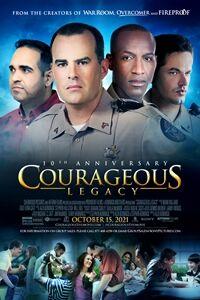 Four men, one calling: To serve and protect. As law enforcement officers, they are confident and focused. Yet at the end of the day, they face a challenge that none of them are truly prepared to tackle: fatherhood. While they consistently give their best on the job, good enough seems to be all they can muster as dads. When tragedy hits home, they are left wrestling with their hopes, their fears, their faith, and their fathering. Can a newfound urgency help these dads draw closer to God ... and to their children?
CAST - Alex Kendrick, Ken Bevel, Robert Amaya, Kevin Downes, Ben Davies
Dear Evan Hansen (PG-13)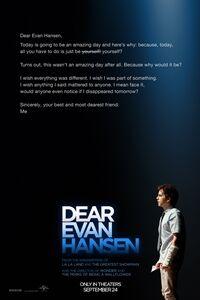 The breathtaking, generation-defining Broadway phenomenon becomes a soaring cinematic event as Tony, Grammy and Emmy Award winner Ben Platt reprises his role as an anxious, isolated high schooler aching for understanding and belonging amid the chaos and cruelty of the social-media age.
CAST - Ben Platt, Julianne Moore, Kaitlyn Dever, Amy Adams, Colton Ryan
Cry Macho (PG-13)
A one-time rodeo star and washed up horse breeder who, in 1978, takes a job from an ex-boss to bring the man's young son home and away from his alcoholic mom. The unlikely pair faces an unexpectedly challenging journey.
CAST - Clint Eastwood, Eduardo Minet, Dwight Yoakam
DIRECTOR - Clint Eastwood
RUNTIME - 1 hour 44 min
Copshop (R)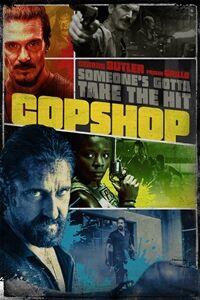 In COPSHOP a small-town police station becomes the unlikely battleground between a professional hitman (Butler), a smart rookie female cop, and a double-crossing con man (Grillo), who seeks refuge behind bars with no place left to run.
CAST - Gerard Butler, Frank Grillo
DIRECTOR - Joe Carnahan
RUNTIME - 1 hour 49 min
Malignant (R)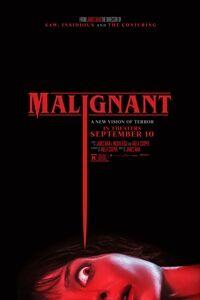 In the film, Madison is paralyzed by shocking visions of grisly murders, and her torment worsens as she discovers that these waking dreams are in fact terrifying realities.
CAST - Annabelle Wallis, Maddie Hasson, George Young, Michole Briana White, Jacqueline McKenzie
DIRECTOR - James Wan
RUNTIME - 1 hour 51 min
Trailer - https://youtu.be/Gczt0fhawDs
Shang-Chi and the Legend of the Ten Rings (PG-13)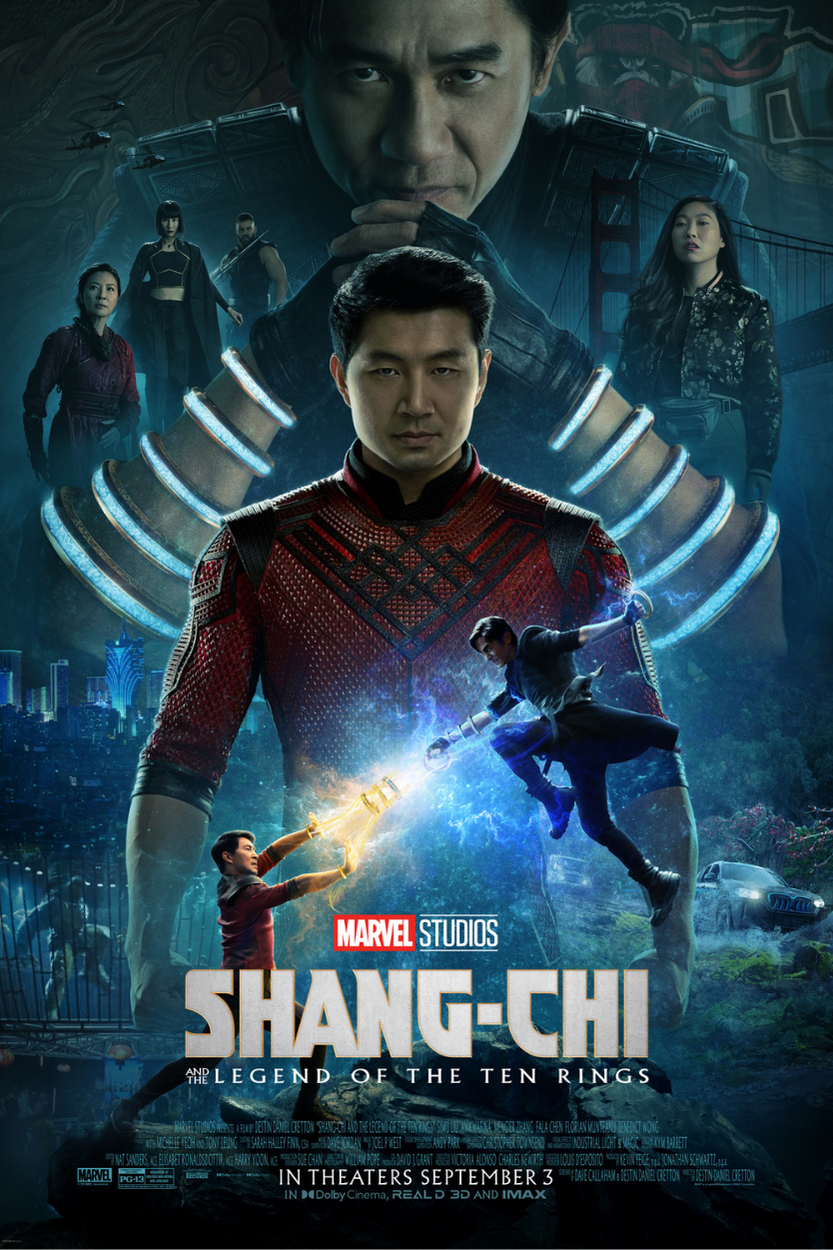 Marvel Studios' "Shang-Chi and The Legend of The Ten Rings" stars Simu Liu as Shang-Chi, who must confront the past he thought he left behind when he is drawn into the web of the mysterious Ten Rings organization.
CAST - Simu Liu, Awkwafina, Tony Leung, Michelle Yeoh, Tim Roth
DIRECTOR - Destin Daniel Cretton
RUNTIME - 2 hour 12 min
Trailer - https://youtu.be/8YjFbMbfXaQ
Candyman (R)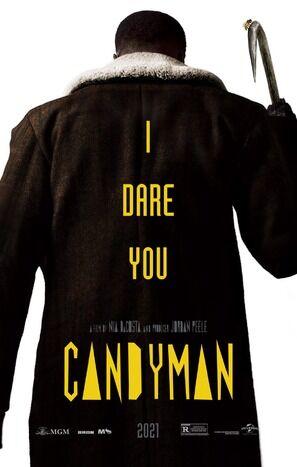 For as long as residents can remember, the housing projects of Chicago's Cabrini Green neighborhood were terrorized by a word-of-mouth ghost story about a supernatural killer with a hook for a hand, easily summoned by those daring to repeat his name five times into a mirror.
CAST - Yahya Abdul-Mateen II, Teyonah Parris, Nathan Stewart-Jarrett, Colman Domingo
DIRECTOR - Nia DaCosta
RUNTIME - 1 hour 31 min
Trailer - https://youtu.be/ikDJlfuU758
Paw Patrol : The Movie (G)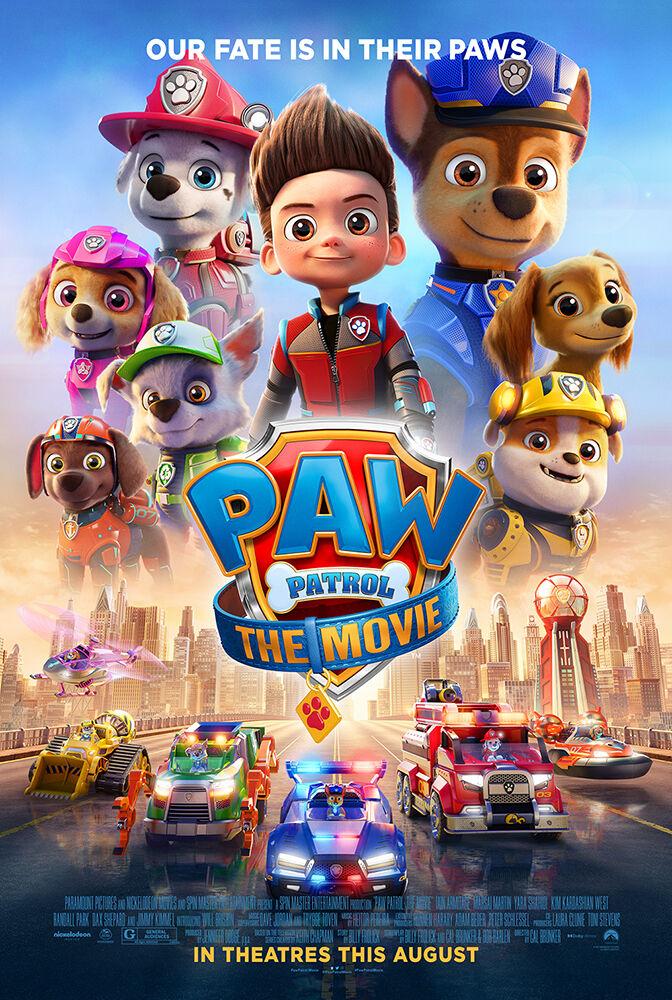 The PAW Patrol is on a roll! When their biggest rival, Humdinger, becomes Mayor of nearby Adventure City and starts wreaking havoc, Ryder and everyone's favorite heroic pups kick into high gear to face the challenge head on.
CAST - Iain Armitage, Marsai Martin, Ron Pardo, Yara Shahidi, Kim Kardashian West
DIRECTOR - Cal Brunker
RUNTIME - 1 hour 26 min
Trailer - https://youtu.be/LRMTr2VZcr8
Free Guy (PG-13)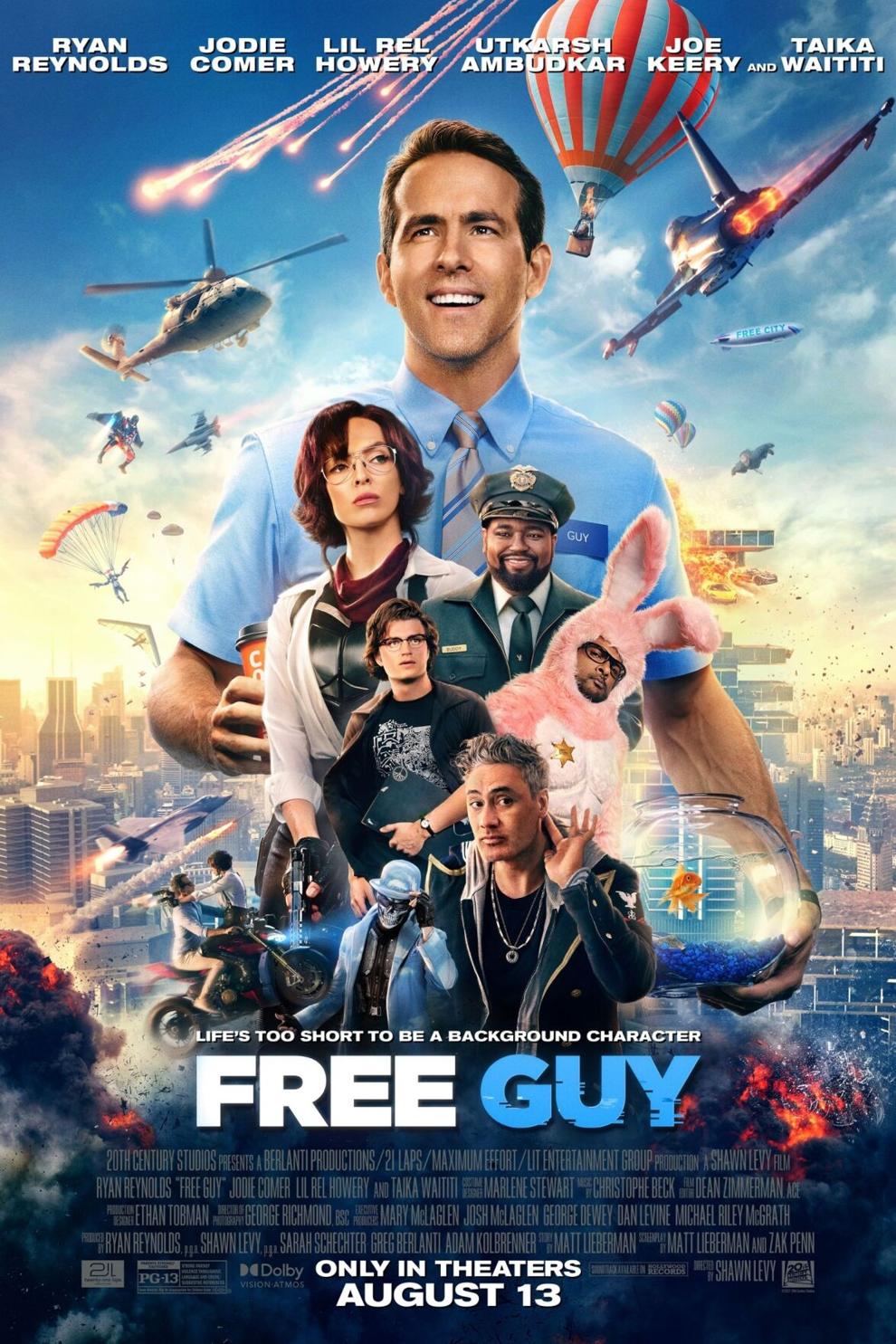 In Twentieth Century Studios' epic adventure-comedy "Free Guy," a bank teller who discovers he is actually a background player in an open-world video game, decides to become the hero of his own story... one he rewrites himself.
CAST - Ryan Reynolds, Jodie Comer, Lil Rel Howery, Utkarsh Ambudkar, Joe Keery
DIRECTOR - Shawn Levy
RUNTIME - 1 hour 55 min
Trailer - https://youtu.be/X2m-08cOAbc