Bessemer Premiere Cinema 14 Promenade
4801 Promenade Parkway
Bessemer, AL 35022
Movie Hotline: (205) 428-4404
Box Office: (205) 428-4401
For tickets and times visit www.pccmovies.com
Times, info and movie lineup subject to change
Downtown Abbey : A New Era (PG)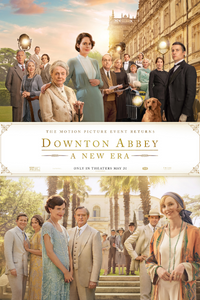 The much-anticipated cinematic return of the global phenomenon reunites the beloved cast as they go on a grand journey to the South of France to uncover the mystery of the Dowager Countess' newly inherited villa.
CAST - Hugh Bonneville, Laura Carmichael, Jim Carter, Brendan Coyle, Michelle Dockery
DIRECTOR - Dominic West, Simon Curtis
RUNTIME - 2 hour 4 min
Trailer - https://youtu.be/wN0Spmq610Q
Family Camp (PG)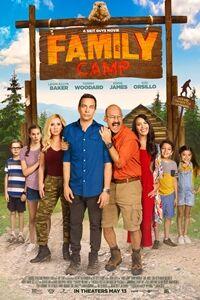 When their pastor encourages the congregation to sign-up for a week away at family camp, Grace believes she's found the perfect cure for her imperfect clan - even if they'd all rather be anywhere but at rustic Camp Katokwah.
CAST - Tommy Woodard, Eddie James, Leigh-Allyn Baker. Gigi Orsillo, Cece Kelly
DIRECTOR - Brian Cates
RUNTIME - 1 hour 51 min
Trailer - https://youtu.be/UufZhnWpc_E
Firestarter (R)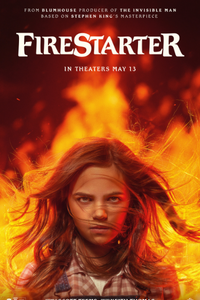 In a new adaptation of Stephen King's classic thriller from the producers of The Invisible Man, a girl with extraordinary pyrokinetic powers fights to protect her family and herself from sinister forces that seek to capture and control her.
CAST - Zac Efron, Sydney Lemmon, Ryan Kiera Armstrong, Michael Greyeye, Kurtwood Smith
DIRECTOR - Keith Thomas
RUNTIME - 1 hour 34 min
Trailer - https://youtu.be/59MJfJPP5eo
Doctor Strange In The Multiverse Of Madness (PG 13)
Journey into the unknown with Doctor Strange, who, with the help of mystical allies both old and new, traverses the mind-bending and dangerous alternate realities of the Multiverse to confront a mysterious new adversary.
CAST - Benedict Cumberbatch, Elizabeth Olsen, Benedict Wong, Rachel McAdams, Chiwetel Ejiofor
DIRECTOR - Sam Raimi
RUNTIME - 2 hour 6 min
Trailer - https://youtu.be/aWzlQ2N6qqg
The Bad Guys (PG)
After a lifetime of pulling legendary heists, five notorious bad guys attempt their most challenging job yet - going good. Nobody has ever failed so hard at trying to be good as The Bad Guys.
CAST - Sam Rockwell, Awkwafina, Anthony Ramos, Marc Maron, Craig Robinson
DIRECTOR - Pierre Perifel
RUNTIME - 1 hour 40 min
Trailer - https://youtu.be/m8Xt0yXaDPU
Sonic The Hedgehog 2 (PG)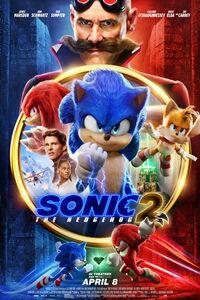 After settling in Green Hills, Sonic is eager to prove he has what it takes to be a true hero. His test comes when Dr. Robotnik returns, this time with a new partner, Knuckles, in search for an emerald that has the power to destroy civilizations.
CAST - James Marsden, Ben Schwartz, Tika Sumpter, Natasha Rothwell, Adam Pally
DIRECTOR - Jeff Fowler
RUNTIME - 2 hour 2 min
Trailer - https://youtu.be/47r8FXYZWNU