Bessemer Premiere Cinema 14 Promenade
4801 Promenade Parkway
Bessemer, AL 35022
Movie Hotline: (205) 428-4404
Box Office: (205) 428-4401
For tickets and times visit www.pccmovies.com
Times, info and movie lineup subject to change
DC League Of Super-Pets (PG)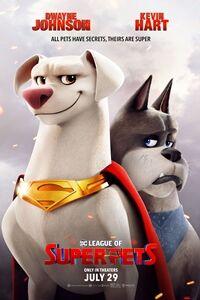 Krypto the Super-Dog and Superman are inseparable best friends, sharing the same superpowers and fighting crime in Metropolis side by side. When Superman and the rest of the Justice League are kidnapped, Krypto must convince a rag-tag shelter pack to help him rescue the Super Heroes.
CAST - Dwayne Johnson, Kevin Hart, Kate McKinnon, John Krasinski, Vanessa Bayer
DIRECTOR - Jared Stern
RUNTIME - 1 hour 45 min
Trailer - https://youtu.be/1jkw2JPCl18
Nope (R)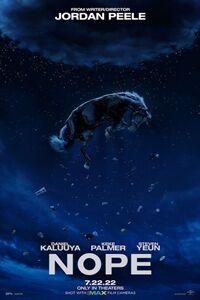 The film reunites Peele with Oscar® winner Daniel Kaluuya who is joined by Keke Palmer and Oscar® nominee Steven Yeun as residents in a lonely gulch of inland California who bear witness to an uncanny and chilling discovery.
CAST - Daniel Kaluuya, Keke Palmer, Steven Yeun, Michael Wincott, Brandon Perea
DIRECTOR - Jordan Peele
RUNTIME - 2 hour 11 min
Trailer - https://youtu.be/In8fuzj3gck
Where The Crawdads Sing (PG-13)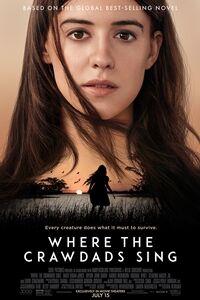 Kya, an abandoned girl who raised herself to adulthood in the dangerous marshlands of North Carolina, finds herself drawn to opens herself to two young men from town. When one of them is found dead, she is immediately cast by the community as the main suspect.
CAST - Daisy Edgar-Jones, Taylor John Smith, Harris Dickinson, Michael Hyatt, Sterling Macer, Jr.
DIRECTOR - Olivia Newman
RUNTIME - 2 hour 5 min
Trailer - https://youtu.be/PY3808Iq0Tg
Paws Of Fury : The Legend of Hank (PG)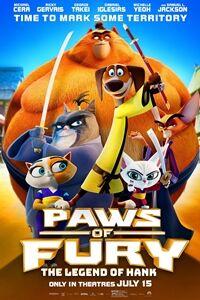 A hard-on-his-luck hound Hank finds himself in a town full of cats who need a hero to defend them from a ruthless villain's evil plot. With help from a reluctant teacher, our underdog must team up with the villagers to save the day. The only problem - cats hate dogs!
CAST - Michael Cera, Ricky Gervais, Mel Brooks, George Takei, Aasif Mandvi
DIRECTOR - Chris Bailey, Mark Koetsier
RUNTIME - 1 hour 43 min
Trailer - https://youtu.be/A_hkjvjx2ek
Thor: Love and Thunder (PG-13)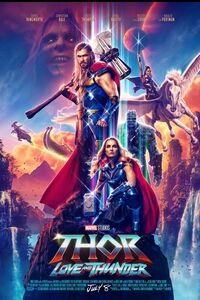 "Thor: Love and Thunder" finds Thor on a quest for inner peace. But his retirement is interrupted by a galactic killer, Gorr the God Butcher, who seeks the extinction of the gods. Enlisting the aid of several powerful friends, Thor embarks upon a harrowing cosmic adventure to stop the God Butcher's quest for vengeance.
CAST - Natalie Portman, Chris Hemsworth, Tessa Thompson, Taika Waititi, Christian Bale
DIRECTOR - Taika Waititi
RUNTIME - 1 hour 59 min
Trailer - https://youtu.be/Go8nTmfrQd8
Minions : The Rise Of Gru (PG)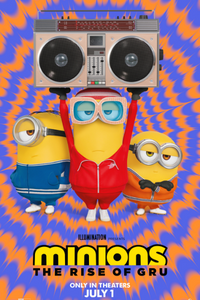 A young Gru joins forces with his new Minion friends to take on the supervillain supergroup The Vicious 6.
CAST - Steve Carell, Pierre Coffin, Lucy Lawless, Taraji P. Henson, Jean-Claude Van Damme
DIRECTOR - Kyle Balda, Brad Ableson, Jonathan
RUNTIME - 1 hour 28 min
Trailer - https://youtu.be/6DxjJzmYsXo
The Black Phone (R)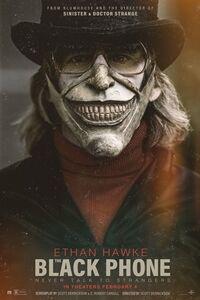 A shy but clever 13-year-old boy, is abducted by a sadistic killer and trapped in a soundproof basement where screaming is of little use. When a disconnected phone on the wall begins to ring, he discovers that he can hear the voices of the killer's previous victims.
CAST - Ethan Hawke, Mason Thames
DIRECTOR - Scott Derrickson
RUNTIME - 1 hour 42 min
Trailer - https://youtu.be/3eGP6im8AZA
Elvis (PG-13)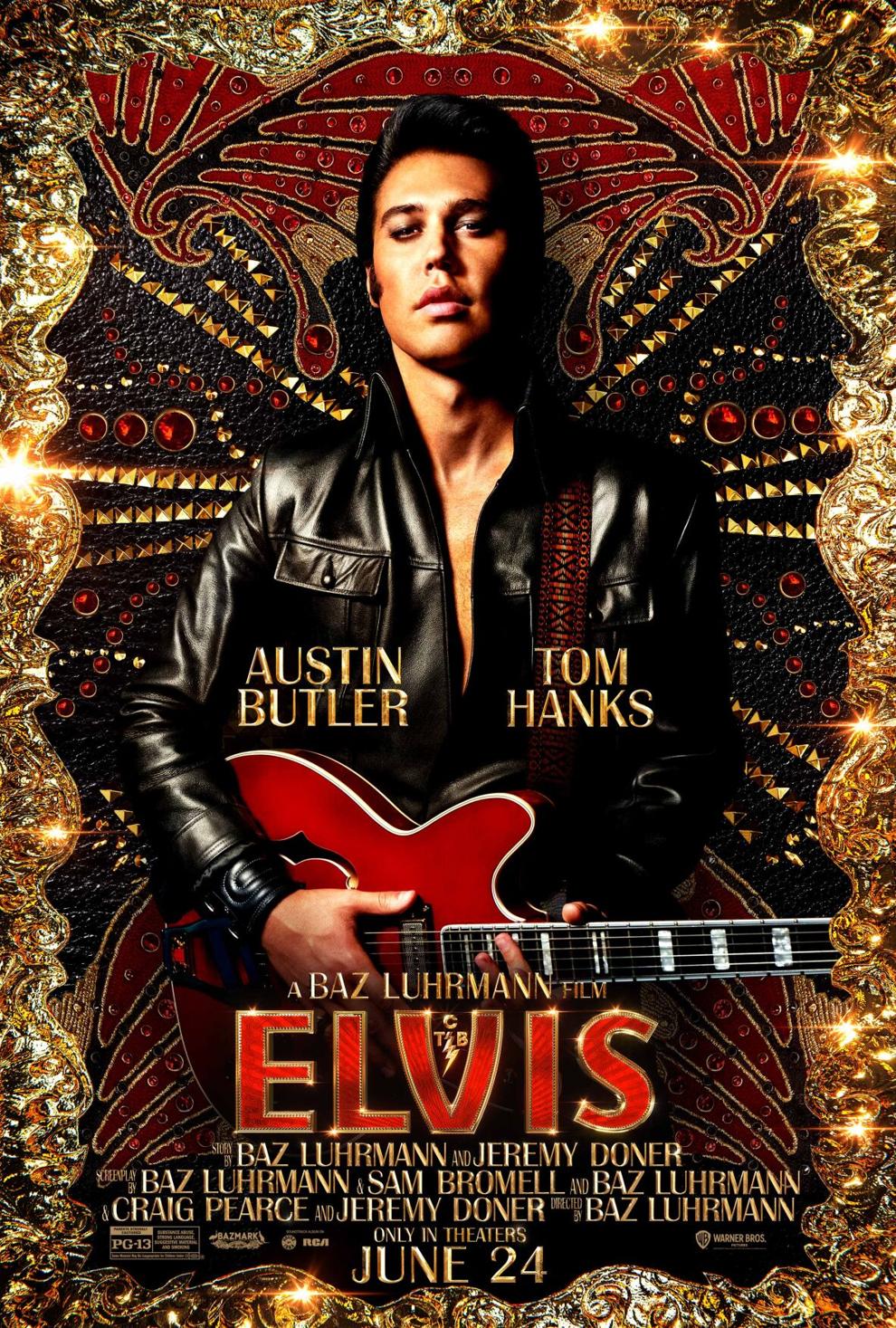 "Elvis" is Oscar-nominated filmmaker Baz Luhrmann's musical drama about the life and music of Elvis Presley, seen through the prism of his complicated relationship with his enigmatic manager, Colonel Tom Parker
CAST - Tom Hanks, Austin Butler, Olivia DeJonge, Gary Clark Jr., Yola
DIRECTOR - Baz Luhrrmann
RUNTIME - 2 hour 39 min
Trailer - https://youtu.be/ZbrmBotVIGw
Top Gun : Maverick (PG - 13)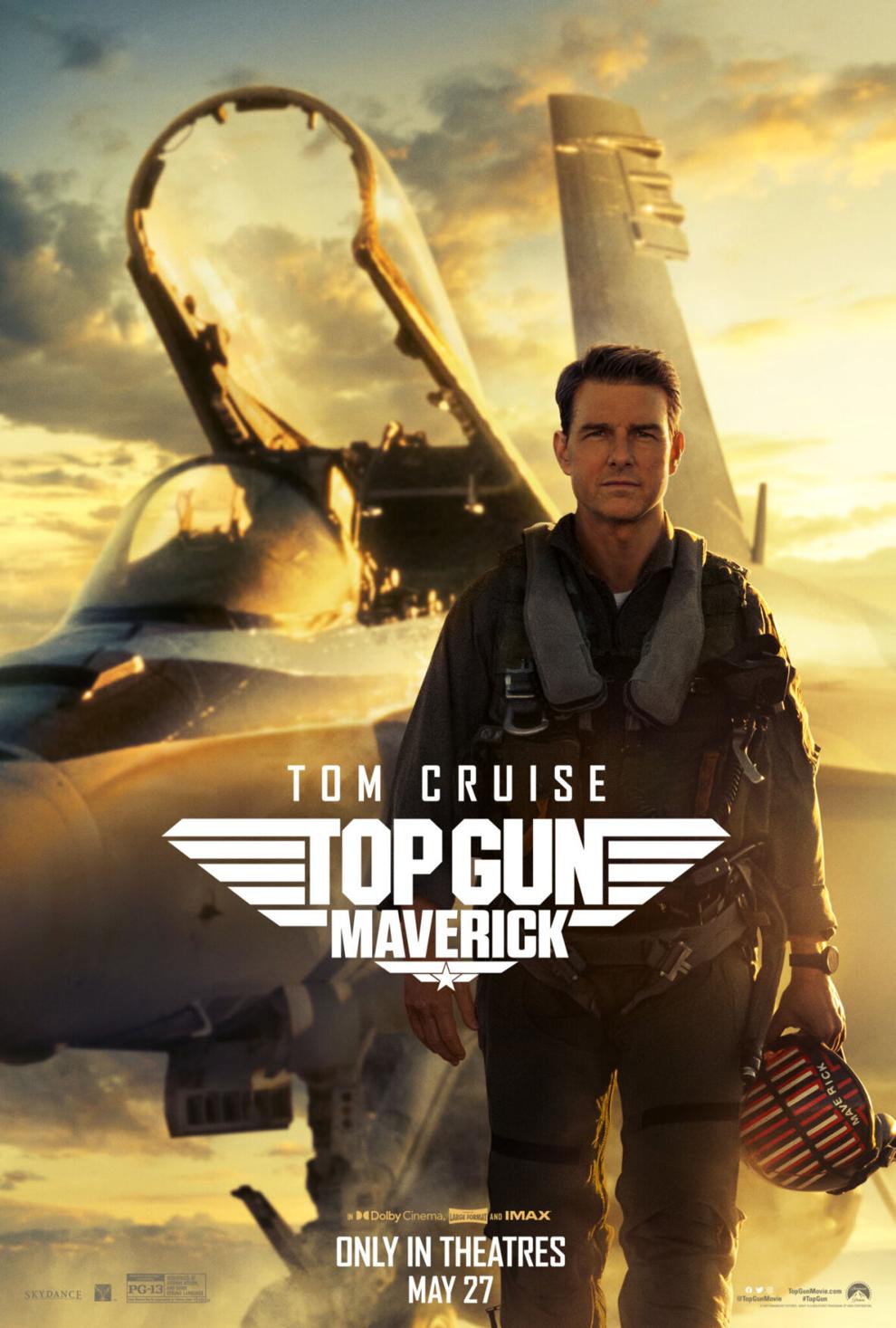 After more than thirty years of service as one of the Navy's top aviators, Pete "Maverick" Mitchell is pushing the envelope as a courageous test pilot. Facing an uncertain future and confronting the ghosts of his past, Maverick is drawn into a confrontation with his own deepest fears, culminating in a mission that demands the ultimate sacrifice from those who will be chosen to fly it.
CAST - Tom Cruise, Miles Teller, Jennifer Connelly, Jon Hamm, Glen Powell
DIRECTOR - Joseph Kosinski
RUNTIME - 2 hour 11 min
Trailer - https://youtu.be/giXco2jaZ_4