Lawson State Community College recognized 14 students who successfully completed the nine-week Lineworker Training Program with a graduation ceremony on Monday, March 15, 2021.
The Lineworker Training Program seeks to provide skilled/safe applicants for Alabama Power, line work contractors and other utility companies and enforces the college's effort to support and provide essential training needed for individuals to enter the workforce. "We are proud of the first cohort of lineworker graduates," said Dr. Cynthia T. Anthony, interim president of Lawson State Community College. "Our mission was to train and equip these students with the skills needed to give them a competitive advantage for Alabama's economic growth." 
The graduating students received training in the following areas that will help them to complete the job duties of a utility worker: Safety, Pole Climbing, Basic Electricity, Working at Heights, Mechanized Equipment, Commercial Driver's License (CDL), Basic Line Construction, Interpersonal Skills, and Resume Writing/Interviewing Skills.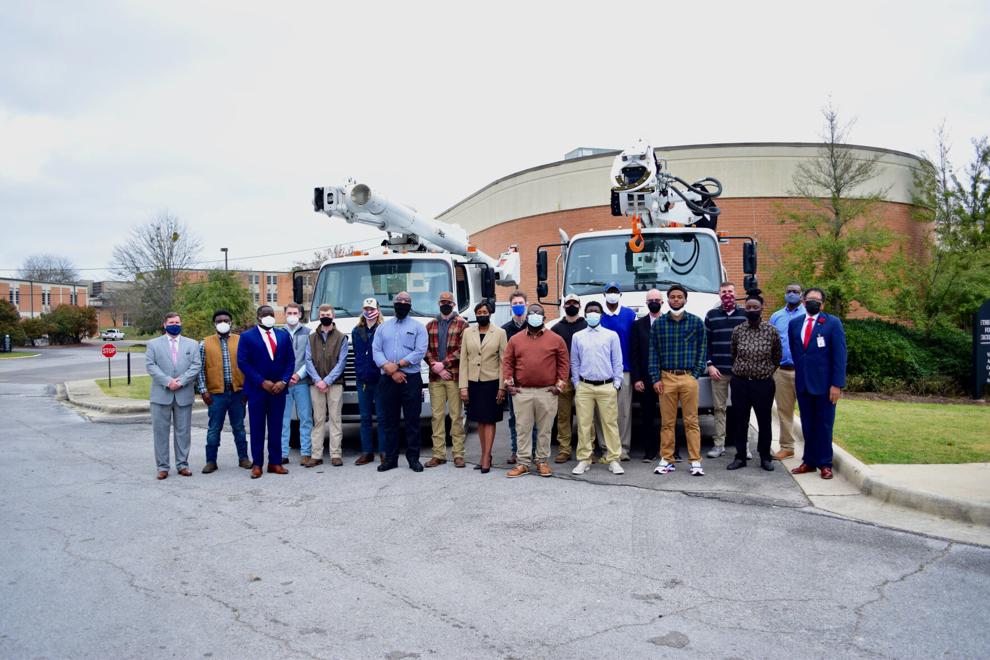 After completing the program, all 14 graduates of the program were invited to take part in interviews with several companies including Alabama Power who offered eight of the graduates opportunities in the company. 
The next Lineworker Training classes will begin June 14, 2021 and will go through August 13, 2021. More information on the program and the link to apply can be found here: Lawson State Community College Lineworker Training Program Application.
For more information on the Lineworker Training Program offered at Lawson State, please contact Mr. Tommy Hobbs, Assistant Dean for Workforce Development, or Dr. James Gray, Workforce Development Manager, or at 205-929-3527 or workforce@lawsonstate.edu.