Lawson State continues to celebrate Black History Month with special events hosted in various areas of the college. "Lawson State Community College has the unique opportunity to acknowledge the significant contributions of African-Americans every day because of our college's rich history and heritage since 1949," said Dr. Cynthia T. Anthony, interim president of Lawson State Community College. "We'd like to use this year's recognition of Black History Month to reflect on African-American culture and all the great African-Americans who have impacted the very foundation and progression of America. Black history is American history," she stated.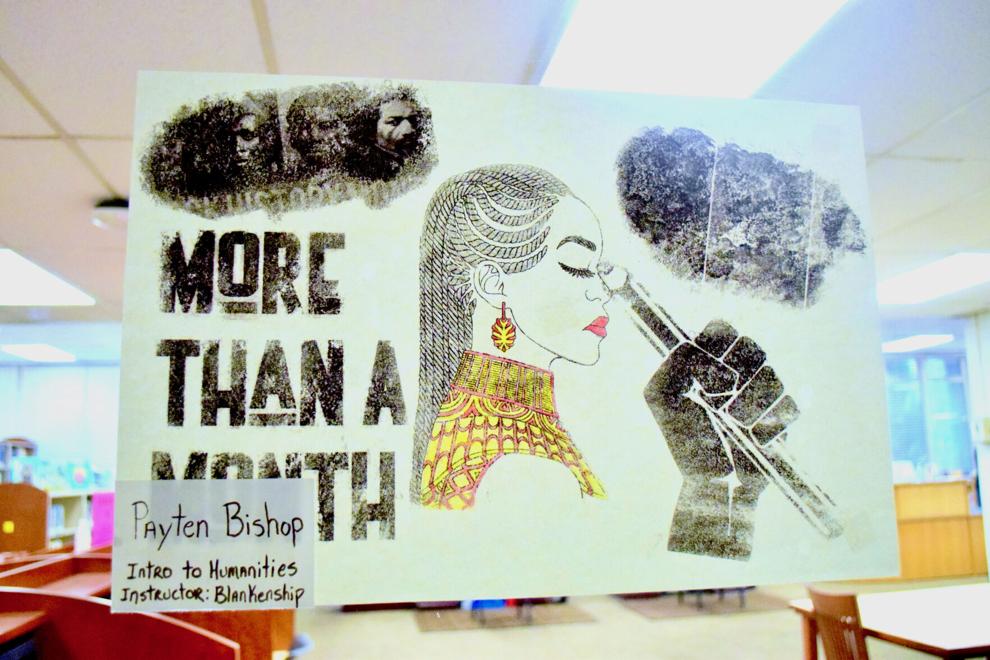 Given the ongoing pandemic, the following activities have been planned—some events via the Lawson State Library Facebook group as well as both campus libraries.
Lawson State Library Bessemer Events for Black History Month:
Location: 1100 9th Ave SW, Bessemer, AL 35022
BLACK HISTORY MONTH TRIVIA CONTEST
Stop by the Bessemer Campus Library and test your Black History knowledge. Participants answering all of the trivia questions correctly will be entered into a drawing to win a gift card at the end of the month. The contest begins Monday, February 1st and ends Friday, February 26th. The winner will be announced on Monday, March 1st at 10:00am.  
Lawson State Library Birmingham Events for Black History Month:
Location: 3060 Wilson Road SW, Birmingham, AL 35221
CELEBRATE WITH MUSIC AND ART
Motown, Soul, R&B, and Pop music will be played in D-Hall near the library.
February 15th - 19th: Motown Music
February 22nd - 26th:  Soul, R&B, and Pop
Collage drawings by Humanities 101 students are on display as part of the Black History Month showcase.
Please use the following links to visit Lawson State's Library Facebook page or use the link to access the Library website's calendar. 
Lawson State Library Virtual / Facebook Events: