By Kimberly Motley Sherrod
- Kimberly Motley Sherrod is a Certified Health Education Specialist (CHES) with a Master of Art Education from the University of Alabama at Birmingham and a Bachelor of Science from Alabama A & M University. Her motto: Motivating seniors and others to live life energetically at every stage.
An older Black man greeted me with, "Hey, with your thick self." My mind and body screeched to a halt. I never considered myself as overweight. Feeling rather annoyed by the handle, I called my friends and brother. Surprisingly, my Black female friends said it was a compliment. But also felt I exercised too much. According to my brother, Black women are supposed to be thick. But my best friend added insult to injury when he said, "You're overthinking. Anyway, you are not Rubenesque. You are pleasantly plump."  
Because the prevalence of obesity in the United States is overwhelmingly high, Southern states are listed as the fattest states, and Black women are statistically the most obese in the category of race, we should personally rescript the way we regard our bodies. For instance, it is a racial norm for Black women to be heavy in the hips and thighs. A distinction must exist between being bountifully built and being obese. This essay is a clarion call to choose which aspects of health are important to you.
Black women do not have to accept what society deems as the norm. It is better to take a holistic approach in attaining overall health and projecting the confidence of a woman in charge of her body. In the article "What is up with African American females and obesity? UAB study surprises", by Mike Oliver, health disparities in socioeconomic status, education and geography are robustly linked to obesity in Black women. 
Ladies, this is not a time to let the year pass. This is a time for action because obesity increases the risk for heart disease, diabetes, stroke, which in turn weakens our immune systems against viruses such as COVID-19, per the Centers for Disease Control and Prevention (CDC). Thus, the next time you go for your annual checkup, have a conversation with your primary care physician about starting or increasing your exercise regimen.  Therefore, by scrapping habitual thinking and giving cultural norms a good hard look, women can broaden their horizons. 
It has been proven that health outcomes can be improved by increasing physical activity.  According to the American Heart Association (AHA), adults should engage in moderate physical activity at least five times per week for 30 minutes.  The AHA recommendation may be used as a guide, but there are other experts suggesting that there is more to do than follow this guideline. Albert Einstein stated, "Nothing happens until something moves." AARP created a Get Moving Series, which consists of 10-minute strength-training videos. Visit aarp.org and type "Get Moving Series" in the search bar.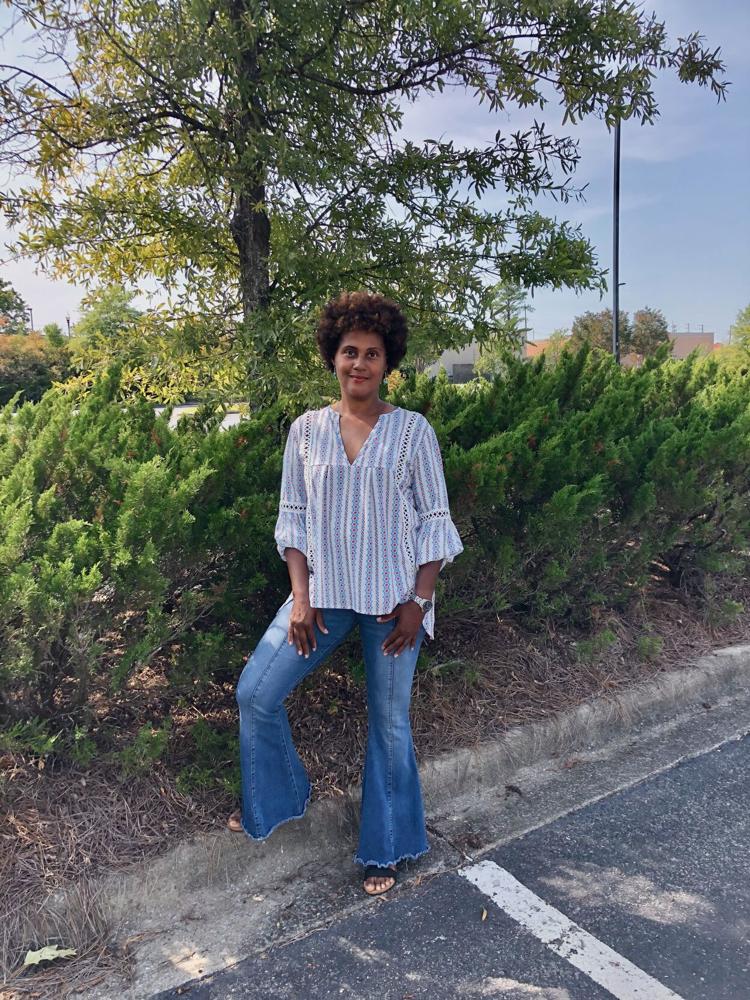 Yeah, I know, you just got your hair styled and your nails done. It is time to get rid of that worn-out list of excuses. Now is the time to move. The idea is to keep moving and keep your heart rate elevated for at least 30-minutes. Personal trainer Demetria Irwin encourages women to stay physically active during the COVID-19 pandemic. Take a moment to explore workouts by professionals, such as Debbie Allen. Just click on the link: bet.com/news/national/2020/03/27/10-fitness-and-dance-influencers-to-follow-for-your-home-workout.html.If Irwin and Allen's suggestions do not fit your lifestyle and you live or work near parks and trails, you can hike, walk, cycle through your community. You can join group classes such as line dancing, yoga, Zumba via Zoom without leaving home. Whatever you do to burn calories, have fun doing it.
Revamped Meal Plan
Not only can we change health through physical activity, but also by how and what we eat. I was asked to host a spring tea. I chose not to include fried food, greens cooked with fatbacks, or desserts made from heavy cream. My menu consisted of broccoli salad, sautéed Brussels sprouts, sweet potato-stuffed oranges, and blackened salmon. Let me say this-the menu was not what they expected. Suggestions were made to include more traditionally prepared food.
Rather than frowning about eating healthier, maybe we should think about what Aretha Franklin said: "I think the hardest thing is losing weight. That's the hardest thing more than anything else." But weight loss is possible by choosing reduced-calorie food. Since we do not desire to maintain a muffin top-you know that excessive weight around our waists which has become like a houseguest or a  squatter who does not want to leave- we can begin by modifying our shopping habits. For instance, it is OK to buy healthy vittles such as reduced-fat chocolate chip cookies, low-fat ice cream, reduced-sodium chips, and diet sodas. But we still must control portion size. 
Reduced-fat foods create the illusion that the amount we eat doesn't matter. We say, "I've been exercising and watching what I eat, but I gained seven pounds." Change the way you see food. Read These Black Female Nutritionists Who Will Change The Way You Think About Food on essence.com. Do not view food as the means for combating stress. Consider food as a source to help you feel energetic and balanced throughout the day. Experts suggest eating six mini-meals per day, consisting of five servings of fruits and veggies, as well as lean meats, seafood, and whole grains. 
There are many ways to deter poor nutritional habits. Online blogs and cookbooks provide suggestions and great recipes, respectively. Food Network Kitchen's  Fresh Corn Tomato Salad, for instance, takes about 30 minutes to prepare. Or just be creative. For example, I sauté Brussels sprouts, raisins, apples, shredded carrots, onions, garlic at least once a week.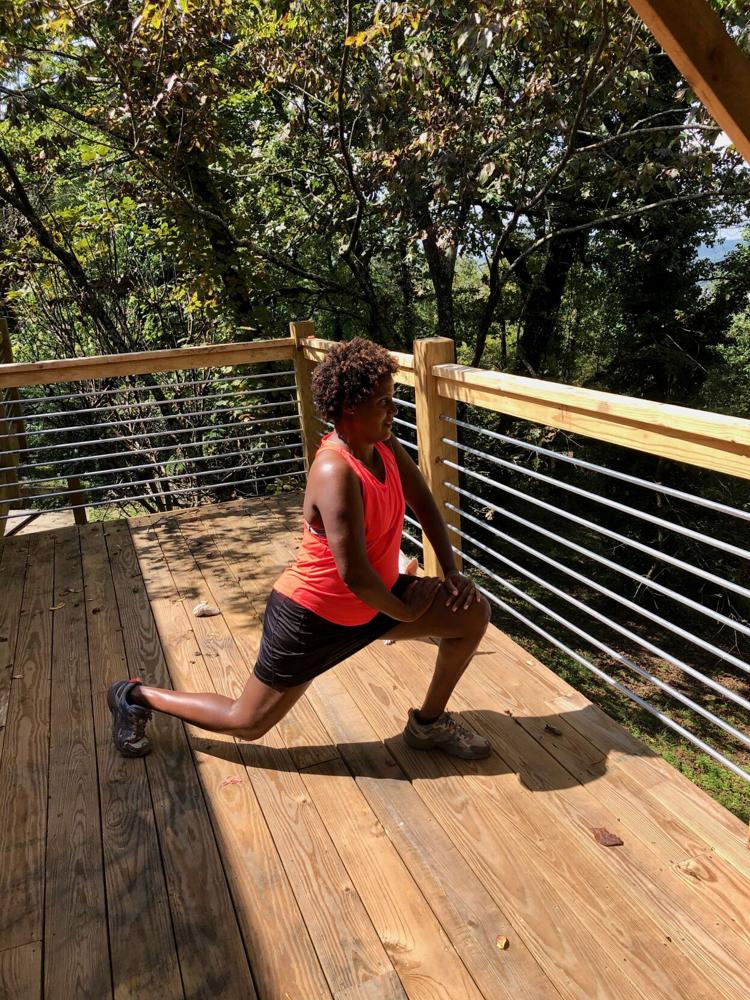 Some people do not keep calorie-dense food in the house. Or they may only have dessert at social gatherings. Others reward themselves with a goody bag day, where they indulge their favorite food. Once a meal plan has been created, we can begin to enjoy shopping for healthy foods and exploring new recipes to try and share. The stress of eating healthy is gone!
Recharged Mind
An essential tool for countering stress is mindfulness. In the Mindfulness Code, Donald Altman, a mindfulness expert, discusses strategies to live in the present. By focusing only on the present moment, we can offset situations that can become reactive. As we all know, women typically experience higher levels of stress for various reasons and are more at risk of having a heart attack. A technique such as, Intentionally Centering Attention Now (ICAN) relaxes the mind. As an example, when I am tense, I find things to count, connect the dots of objects, or visualize a pattern for a flower. AARP's Sisters newsletter (which celebrates Black women) highlights the value of Black women practicing meditation. Take a moment to read "Why Every Black Woman Needs Mindfulness Meditation" at sistersletter.com. Relaxation techniques are key to improving cardiovascular and nutritional outcomes. Other tools for meditation include free apps such as Insight Timer and Calm (calm.com).
 I personally believe that mindfulness should be practiced before modifying any behavior. According to Aristotle, virtuous living spurs us to "think ahead to the consequences of actions."  If we change the way we think (mindfulness), we will excel at improving physical and nutritional health.  
We can no longer neglect our bodies. Health outcomes will change once we begin to take accountability for our health. Not only will we improve our health and body image, but we will also be a beacon for generations to come. As my mother told me on many occasions, "If you change, they will change." At that time in my life, she was not addressing my weight but personal relationships. You see, if younger generations observe our improved, holistic approach to health, then their future will consist of better health outcomes. Now is the time to uproot old habits and harvest a new you.